CANZA June Drinks Night
8 June at 18:30
Attention Australians, New Zealanders, friends of either nation, long term members or brand new arrivals to Prague, whether you come as a group, a couple or on your own... The weather's getting better daily, so now's the time to plan an evening out.

No entry fee, just an informal opportunity to meet up and have a good evening.

Whether you're coming for a quick pivo after work or you'll spend the evening, join us in riegrovy sady beer garden (click here for directions)

For more info and to see who else is going, check the Facebook Event page.

 
Prague Fringe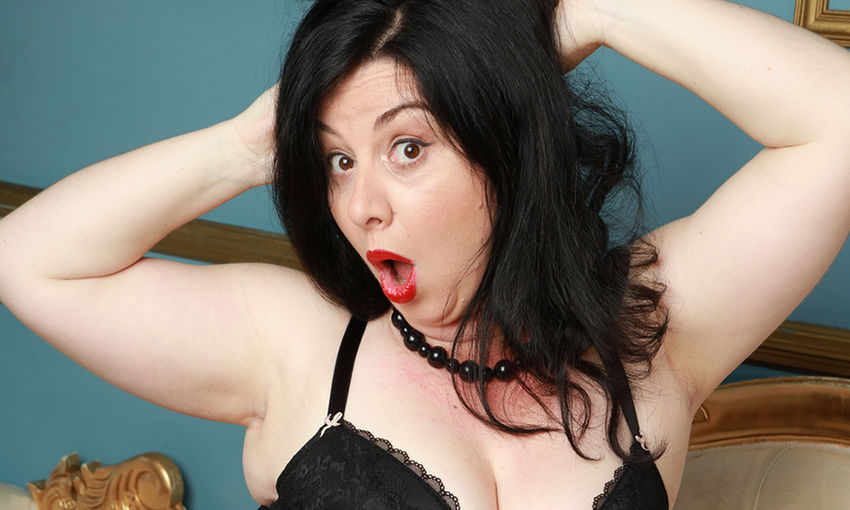 For the 10th consecutive year, CANZA is a proud sponsor of the Prague Fringe Festival running this year Friday 26 May to 3 June.

Shows are set in seven theaters around Mala Strana and feature a range of acts from all over the world. This year the Fringe has five Aussie acts on offer, two are kid-friendly, one is appropriate for teens and above and two adults only.

There are 236 performances taking place so something for everyone. 
 
BUBBLE SHOW WITH MILKSHAKE - Bubble Laboratory
Divadlo Kampa
All Ages
Click here for more information and tickets
 
TWELFTH NIGHT REIMAGINED - AUSTRALIAN SHAKESPEARE COMPANY
Malostranska Beseda
All Ages
Click here for more information and tickets
 
THE MONKS OF UMAMI: RADIODYSSEY - JET PRODUCTIONS
Café Club Míšeňská
AGE: 14+
Click here for more information and tickets

COMMITTED TO MEDIOCRITY - GAVIN LIND
Golden Key
AGE: 18+ 
Click here for more information and tickets
 
JO-JO BELLINI CRASH BANG CABARET - THEJOMARSH
Malostranska Beseda
AGE: 18+ 
Click here for more information and tickets

 
And finally
Thanks to all those who came to the ANZAC Day ceremony and Barbecue.  As well as having a great day out, you raised nearly 4,000 CZK for the New Zealand Returned Services Association Poppy Day appeal plus a good amount for CANZA from drink sales etc.  

Thank you for your support - this money really helps us a lot with our other activities throughout the year.

Special thanks also to Len, Shane and Larissa for doing all the hard work and to Hotel Jalta for their very generous sponsorship of the venue rental.



Some photos of the event are on Facebook for those that are interested.  Please feel free to add more!


.
Announcing the Launch of Australasian Business in Europe
As you may already be aware, we have been working for some time to establish a business focused Australian and New Zealand chamber of commerce

This new organisation, which will compliment CANZA, will be better resourced and will provide support and assistance to CANZA's existing activities.  CANZA will continue to focus on social cultural and sporting aspects while ABiE will focus exclusively on business in a much more traditional 'Chamber of Commerce' model.
 
If you, or your company, are interested in business, check out the ABiE website where you can subscribe to the newsletter and get more information about membership.
 
Partnership with CNZBA


We are very pleased to announce a partnership with CNZBA (the Czech New Zealand Business Association).
The CNZBA is dedicated to encouraging, promoting and supporting reciprocal trade, business and investment between New Zealand and the Czech Republic.
Since its establishment in December 2012, CNZBA has become officially recognized as a bilateral platform helping New Zealand and Czech Republic businesses and business oriented individuals expand their mutual business relations.
The CNZBA is a non-profit membership organisation fostering and protecting interests of its members and prospective members, who recruit from broad range of industries. Membership in the CZNBA is available to every company and individual involved or interested in undertaking trade, investment and/or any other form of legitimate business between New Zealand and the Czech Republic.
The CNZBA works independently, but maintains very good relations with the Czech and New Zealand government delegations and their trade & investment departments.
For more information visit www.cnzba.co.nz or Facebook.
If you are a Czech business looking to expand into New Zealand (or Australia) or a NZ or Australian business that has recently arrived in town, please don't hesitate to contact us.  
  
Partnership with Czech Cricket
 
CANZA is delighted to announce that it has formed a partnership with Czech Cricket (Českomoravský Kriketový Svaz). Cricket as a sport and outdoor activity is very popular in both Australia and New Zealand with the national men's and women's teams of both countries performing at the pinnacle of the international game. Through the partnership we will be working on two fronts:
1) to help inform Czech-based Aussies and Kiwis that their time in the Czech Republic does not have to be without cricket, with regular senior and junior tournaments being played
2) to help introduce local Czech people to the Australian and New Zealand pastime and our beloved sport, cricket.
Czech Cricket has been steadily expanding since its formation in Prague in 2000. Czech Cricket coordinates and support local international and Czech State schools towards participation in the Czech Cricket Winter, Spring and Summer tournaments, which have been showing fantastic growth since their introduction in 2012. The expansion of these tournaments alongside the introduction of an additional team in the men's game and a major facilities development overhaul project mean that 2014 is set to be a fantastic year for cricket in the Czech Republic.
If you or any of your friends, colleagues or relatives are interested in learning more about cricket, please contact info@CzechCricket.cz or for upcoming events, please keep an eye on the Czech Cricket website here www.czechcricket.cz/.
Opportunity for business referrals from Austrade
The Australian government trade, investment and education promotion agency - Australian Trade Commission (Austrade) - would like to offer an opportunity to register Service Providers interested in co-operation with Australian companies. To register, please complete this online form: http://www.austrade.gov.au/About-Austrade/Contact-us/Referrals-Database-Registration. The registration is open to companies offering Legal services; Interpreters / Translators; Consultancy companies; Accountancy companies; Providers of other services to companies.
Once approved, the registered company will be listed in the database of potential services providers to Australian companies interested in doing business in Central Europe and/or those already operating in this region.